Episode 7
'
Year 2010, Episode 7
Air date
August 22, 2010

Episode guide

Previous
Next
Episode 6
Episode 8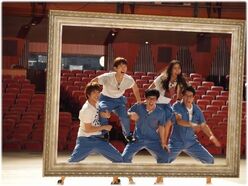 This is the 7th episode of Running Man.
The teams complete various missions to find Running Man Balls and individuals may also obtain a Running Man Ball when winning a game. The teams decide the losing team's punishment and the team with the most Running Man Balls win.
Jo Kwon

Ham Eun-Jeong

Jung Yong-Hwa